There was
an interesting article
today over at
Slate.com
about why Easter hasn't been commercialized in the marketplace to the extent that Christmas has. I think the author is pretty close to right on. It's not that I particularly disagree with anything he says; it's just that I would have said more and said it all in a bit of a different way. Anyway, it's food for thought if you want to check it out.
But, before we get to Easter, we must have Good Friday. I remember when I was a kid I asked my mom why we call it "Good Friday" when it is the day that Jesus died, which is not good. Maybe it should be called "Bad Friday." Well, I have no memory of how she answered me. I was probably too wrapped up in congratulating myself for asking such a clever and astute questions. But, I do know how I would answer my young self now.
One of my favorite promises in Scripture is from
Matthew 16:18
when Jesus said, "
I will build my church.
" Whenever I lead corporate prayer at church, I invoke this promise and ask the Lord to fulfill His Word. As one who is in leadership in the church, this promise assures me that in spite of all of my weakness and failures as a leader, and in spite of the brokenness and mess I see even in the lives of my fellow Christians (let alone in the lives of a lost world that we are trying to reach) the church will not only survive but thrive and grow. How will this be so?
Jesus told us in
John 12:32
the way He would accomplish the building of His church. "
And I, when I am lifted up from the earth, will draw all people to myself.
" This lifting up did not refer to His ascension, but to His crucifixion (see
John 12:33
). And it means that the growth of the church is not dependent upon seeker-sensitive programs, nor the influence of cultural or political power brokers, nor even the faithful ministry of His followers. Rather, this promise reminds us that Jesus Christ crucified remains the central person and event in His church. It assures us who are weary or timid in ministry that the burden is upon Him and His faithfulness, not upon us and ours. It also assures us who are tentative and fearful in our faith--not sure if it our we measure up--that it is not we who have tried to seek Him but He who draws us.
Yet Jesus also instructs us in
Matthew 10:24
that "
A disciple is not above his teacher, nor a servant above his master.
" If we claim to be followers of Jesus, should we expect to receive better treatment from His opponents than He Himself faced? It cannot be so. Thus this statement from our Teacher and Master is a challenge to us who may be satisfied or proud in our ministry to be willing to take up our own cross of suffering and humiliation in order to show to others Christ on His cross.
This is my mini-theology of Good Friday. Good Friday is about Jesus building His church, because Jesus promised to build His church by drawing the world to Himself in His death. So Good Friday is a reminder for the overburdened of the simple message that it is Jesus in His death who accomplishes the work of building His church, while Good Friday is a reminder for the complacent that we are called to follow Jesus even in suffering to take His message to the world.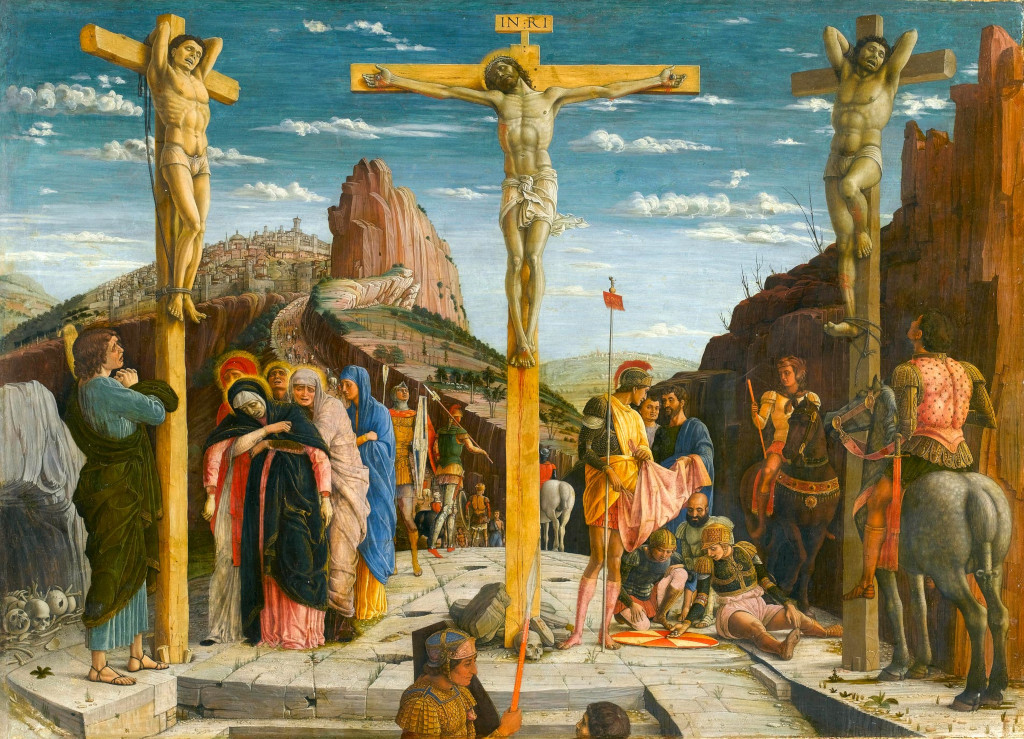 "
For He was crucified in weakness, but lives by the power of God.
" (
2 Corinthians 13:4
)